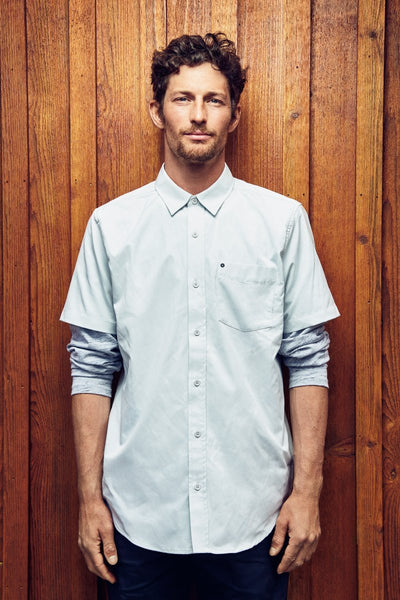 "I'm my biggest critic. I always think I can do better. I want everything I do to be enjoyable to watch." 
Pete Devries is widely regarded as the best surfer in Canada. With accomplishments like a 1st place win at the 2009 Cold Water Classic, wide recognition for his surfing in the Innersection Surf films, and constant features on SURFER, Surfline, and the Canadian Surf Magazine SBC Surf, Pete has established his name in the worldwide surf community.
"I grew up doing tons of other sports - I enjoyed all of them. I was super into skateboarding, snowboarding and basketball. But, there's just something about being in the water. It's just all the variables going on. Everything is ever changing - nothing is ever the same. Secondly, it's so difficult. I think that's what has sucked me into surfing. You feel like you're getting better some days and other days you feel like you can't put anything together. It frustrates you to want to get back and do it again and again. When things feel too easy you get bored of them."
Why do you choose to ride Aftanas Surfboards?
"I've rode boards shaped outside of Canada for quite a few years. I appreciate being able to get something locally made down the street, right here in Tofino - that's a great feeling."
BOARDS: Pete's favourite boards areThe Project, The Option, The Analog, andThe Sled
BRANDS: Aftanas Surfboards, Storm Surf Shop, Sobo, Hurley, Reef, Monster, Zeal Optics, Nixon, Clif Bar, and Hydroflask
---