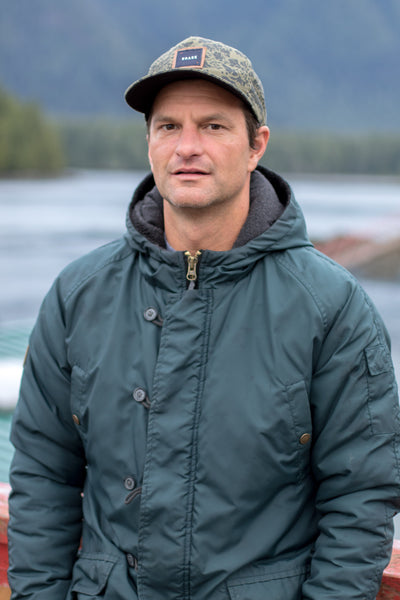 "Every session I go out on, even if I know it's really crappy, there'll be one good wave that I'll get. That's worth the whole session."
Raph Bruhwiler, as well as his brother Sepp, is known as the first Canadian professional surfer. Along with being a pro on a board, Raph is also an expert waterman and knows the Tofino-Cloyoquot region better than most. In addition to his time on a board, Raph works as a member of the Tofino Coast Guard and spends a lot of time in the bush hunting and fishing.
"I guess I'm just addicted to surfing. I love being in the ocean - it gives me energy. Every time I go out there, even if I'm all tired and the surf doesn't look that great, I feel energized and good. It feels like I've spent my day a good way even if I'm only out there for an hour"
"I like supporting Canadian shapers. Years ago, Stefan made me a board and I loved it. I still use it. Stefan's kind of a perfectionist and a good surfer too - you know you're gonna get a good board from him. Plus, it always makes it a lot better when your shaper knows what you're talking about. There's a lot of sweat and dedication that goes into [the boards]."
BOARDS: Raph rides The Project, The Option, The Analog, and The Sled.
BRANDS: Aftanas Surfboards, Roark Revival, and HTO Surf Shop.
---