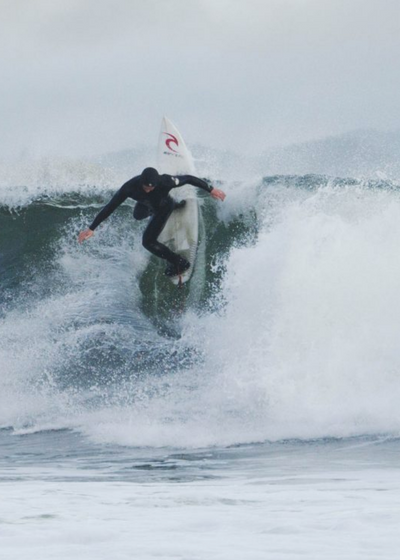 Ryan Oke grew up surfing southern Vancouver Island waves. When the waves are good, they fire. When it's flat, it lasts for months. Ryan's called Tofino home for the past while and has established himself as a key member of the surf community along with his sister, Leah. In addition to being a slippery boy in the water, Ryan is also an expert fisherman and woodsman. According to an interview he did with SBC Surf in May of 2016 his favourite toys are his, "Chainsaw and [his] truck."
*Insert quote about why they choose to ride Aftanas boards
BOARDS: Ryan's favourite boards are The Sled, 
BRANDS: Rip Curl, Aftanas Surfboards, Coastline.
---